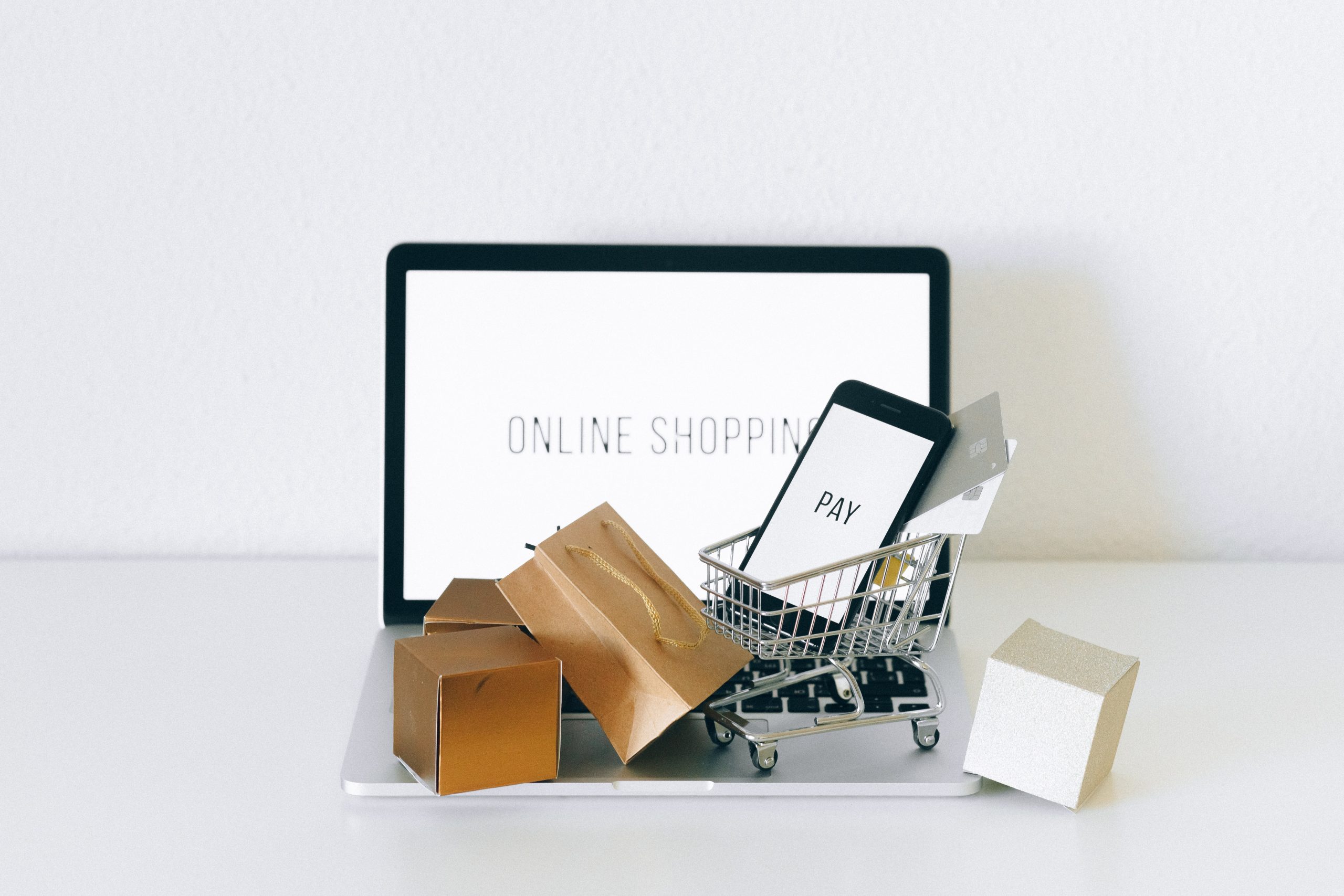 Top 10 Shopify 3PL Providers in the US, Canada and Europe in 2022
July 27, 2022
by
ClickMage
Third-party logistics firms, or 3PL firms as they are often known, assist e-commerce enterprises with the numerous logistics and delivery phases.
Since many eCommerce organizations solely handle online sales, the owners of these companies must employ agencies to control the other facets of operating an online business—a 3PL business steps into the scene at this point.
A 3PL Company: What Is It?
A 3PL business is a third-party logistics provider that handles your online order fulfillment on your behalf. As an online seller, you will accept the orders while hiring a 3PL business to let someone else take the rest.
A third-party logistics provider will handle the distribution, warehousing, fulfillment, and other facets of online sales.
Online retailers may concentrate on the selling element and delegate all other tasks to others by hiring a 3PL business. Learn more about the mechanics of fulfillment.
What Components of Logistics Do 3PL Providers Offer?
There are numerous and diverse logistical components. They include everything from inventory control to ensuring your clients receive your items quickly and effectively.
It's crucial to remember that third-party logistics providers vary widely. Some will provide the eCommerce merchant with every job duty you can think of, but others would just offer a few.
Logistics generally include getting the product ready, sending it, and then taking care of customer service obligations afterward. That's not all, though.
The following are some of the critical components of logistics:
Warehousing
Cold or regular storage
Supply chain administration
Transporting, Handling, and Distributing
Receiving and shipping
Consumer assistance
Backward logistics
Internet business has a lot of moving components to be successful. You may free up some of your time by having other companies perform these responsibilities with the aid of a 3PL provider.
Utilizing a third-party logistics management business will also provide you access to distribution hubs you may not have had before. But, again, this can be because of where you are right now, the fact that you can't ship the goods to specific nations, or even just the promptness of the transactions.
A 3PL firm is also a corporation with experience in this economic sector. They can manage customer support, reverse logistics, and other facets of the e-commerce selling process since they are well aware of what is required to deliver your items where they need to go.
Top 10 Shopify 3PL Providers
1. ShipBob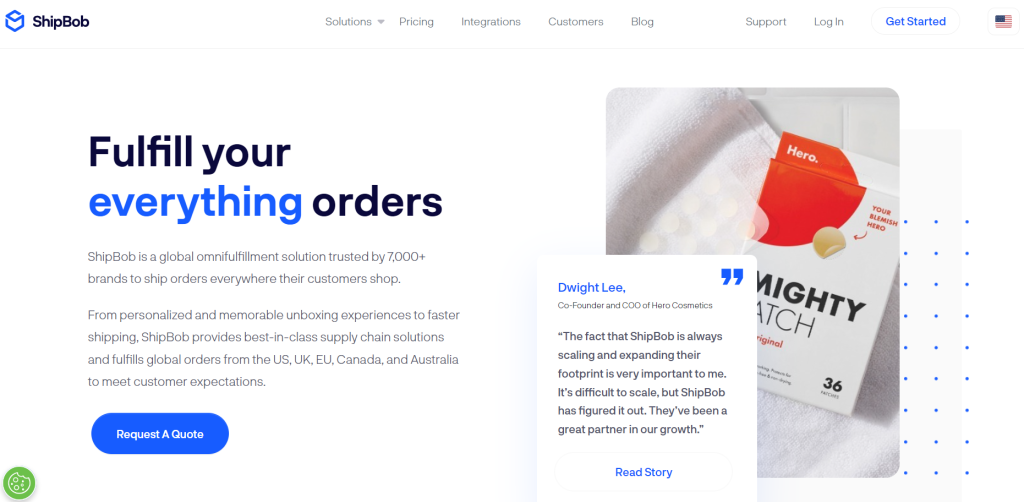 An incredibly well-known 3PL firm, both domestically and internationally, is ShipBob.
There are several causes for its appeal. First of all, it is widely spread both domestically and internationally.
Second, ShipBob is a wise choice because of the services it provides to online retailers.
A customized cost structure that is adapted to each client's needs, as well as an all-in-one shipment charge that covers several 3PL jobs, are additional positive characteristics.
These are the 3PL services that ShipBob provides:
Receiving
Storage
Pick-and-pack
Standard packing
Shipping
The following integrations are compatible with ShipBob, which is obtainable in both the United States and other countries:
Shopify
BigCommerce
WooCommerce
Squarespace
ShipStation
Amazon
eBay
Walmart
ShipBob Developer APIs
And yet another outstanding feature of ShipBob? The Express 2-day Shipping Program, which is assured! Additionally, ShipBob can deliver orders to 220+ nations and territories, so regardless of where your items are going, they probably can be delivered there by ShipBob!
2. WhiteBox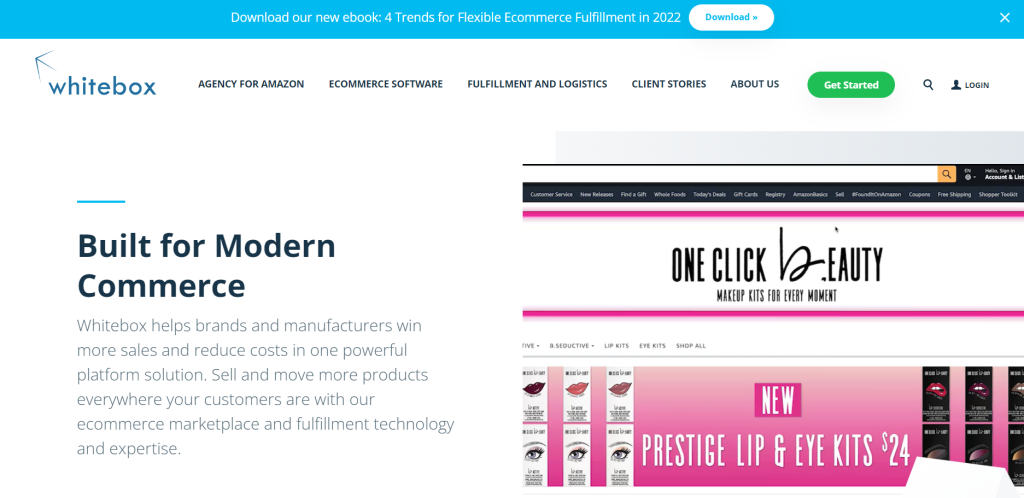 WhiteBox is the solution if your e-commerce business is looking for an all-in-one logistics provider.
WhiteBox can manage all necessary tasks from your production floor to your customer's front door.
WhiteBox provides a variety of services, some of which are listed below:
Puts shipping labels on
Enhancing product descriptions
For the merchandise, expert photography is used.
Shipping Packaging Inspection Quality Control Warehousing Fulfillment
A solid option for small and medium-sized enterprises is WhiteBox.
This third-party logistics provider costs $3,000 upfront and 10% of gross sales.
3. Omni Logistics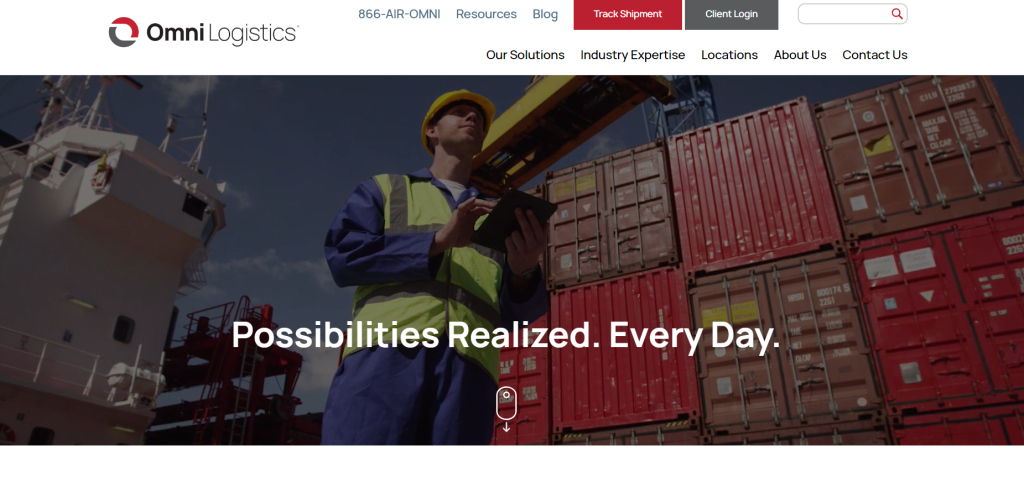 Omni Logistics provides complete solutions for all sizes of e-commerce businesses.
You can trust Omni Logistics to manage all of your 3PL needs, including warehousing, distribution, freight forwarding, and everything in between.
You may use Omni Logistics' services for the following functions when you choose them as your 3PL provider:
Shipping Warehousing International shipping
Forwarding of freight and more!
The best part is that Omni Logistics has several locations worldwide and numerous distinct locations on different continents and areas, including:
The Americas
Latin America
Asia
Europe
The cost varies according to the services your e-commerce business needs.
4. FedEx Fulfillment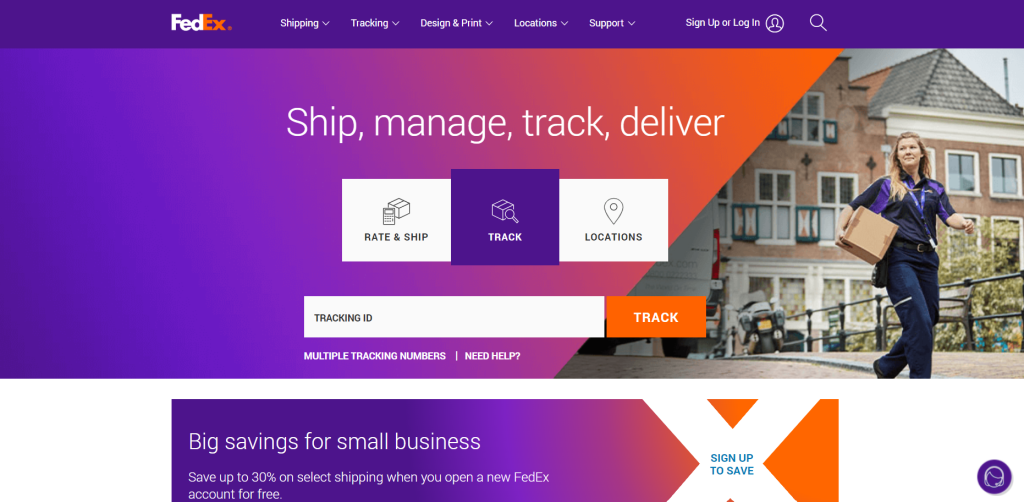 FedEx is a well-known shipping corporation for both small and large businesses, in addition to being famous in the shipping sector for people sending personal products.
All the logistical services a 3PL firm owner of an e-commerce business might ask for are provided by FedEx Fulfillment, including:
Packaging
third-party administration of warehouses
Storage
order completion
Backward logistics
Working with FedEx would appeal to small business owners since they provide excellent customer service and will guide you through the many logistical phases.
Pricing for several parts of logistic firms depends on current rates, package size, and unit count.
5. Shipwire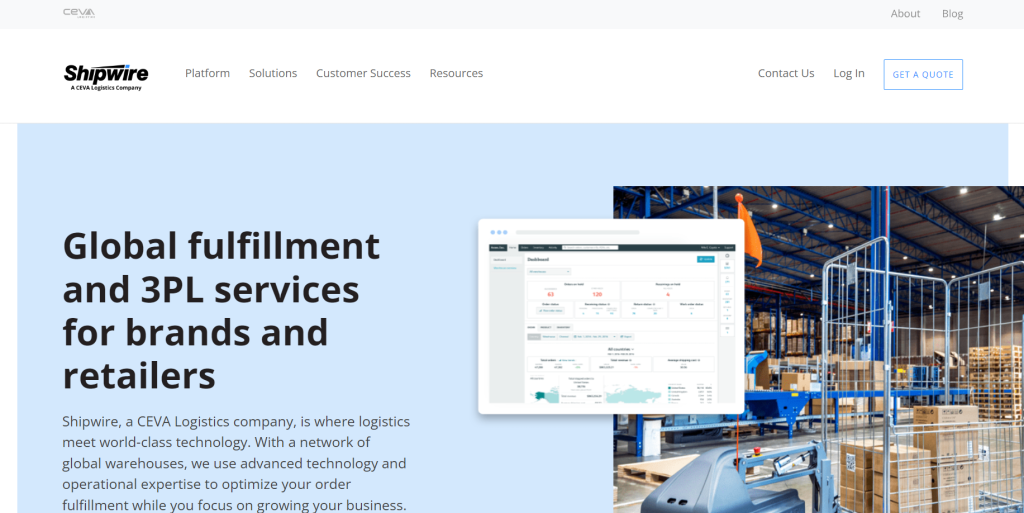 With more than 145 warehouses spread out over the world in places like Europe, Asia, Australia, and the United States, Shipwire has a significant worldwide presence.
The same-day delivery option from Shipwire is one service that merchants genuinely value.
A subsidiary of Ingram Micro, Shipwire aids in the provision of fulfillment and commerce services.
Owners of e-commerce websites can benefit from the following services through Shipwire:
Retail commerce and EDI global fulfillment
merchants using dropshipping
6. Shopify Fulfillment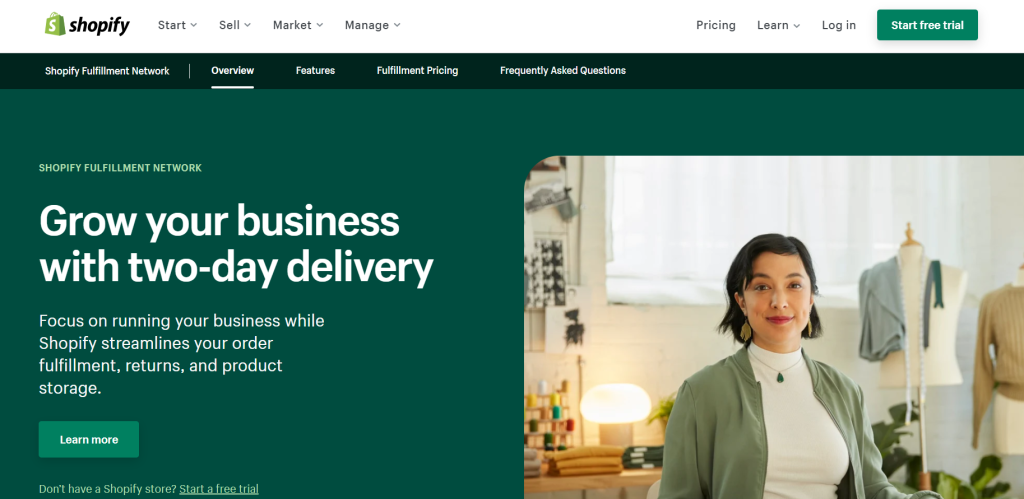 The Shopify Fulfillment program is integrated with the Shopify e-commerce platform, so you may choose to work with it as a 3PL partner only if you sell your goods there. Having said that, it is a legitimate business that is expanding really quickly.
The mechanism used by Shopify Fulfillment requires that all items be sent to the warehouses by the retailer. Following that, Shopify receives all orders through your Shopify website and chooses, packs, and ships them.
This indicates that Shopify Fulfillment doesn't integrate with other systems like WooCommerce or Bigcommerce, as you may have guessed. That's a drawback, but if you already use Shopify, it shouldn't really matter.
Features that Shopify Fulfillment offers:
A good selection of US and Canadian fulfillment facilities.
Management of inventory and orders is kept on the Shopify dashboard.
Total control over the information derived from your sales, enabling you to make future decisions with confidence.
You are selling through a multitude of channels, including your Shopify website, a POS (point of sale), Amazon, eBay, and more. Additionally, you may advertise and sell using social media platforms like Facebook and Instagram.
Utilize innovative technology to change where you keep your goods and distribute them around the Shopify Fulfillment network.
Dependable online resources, a lot of blogs and forums about Shopify, and strong customer service.
7. Red Stag Fulfillment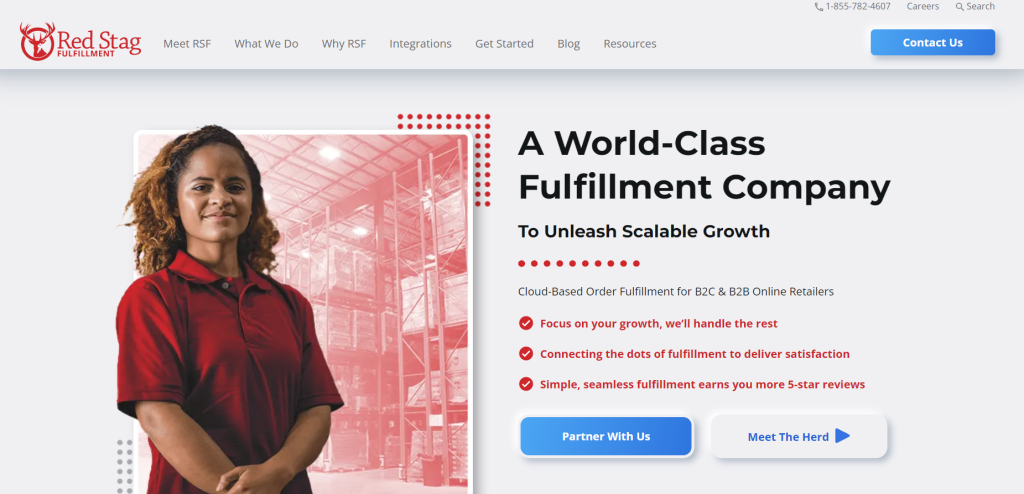 From two warehouses in the US, Red Stag Fulfillment offers general order fulfillment, 3PL services, and eCommerce fulfillment. Since it is a smaller organization and network than the ones already listed, you may work with a committed group of individuals that are more concerned with your company's success.
One advantage of choosing Red Stag Fulfillment is that you may offer same-day shipment to all of your clients, even if you have to charge them an additional fee for it. Additionally, Red Stag Fulfillment accommodates unique fulfillment requirements such as marketplace selling, subscription boxes, and crowdfunded projects.
Features that Red Stag Fulfillment offers:
There are options for same-day shipment across the country.
For items like multi-product bundles and subscription boxes that are sent to clients on a monthly basis, kitting and subscription fulfillment services are available.
A cloud-based warehouse management system that allows you to sync orders and track all logistics in real-time.
Dropshipping allows you to store a certain amount of a supplier's items and only have them shipped out as needed.
You will be onboarded quickly to the Red Stag ecosystem from another fulfillment provider.
Tools for tracking inventory and orders are available on a web-based interface for convenience.
Return processing is when a consumer sends back an item to Red Stag rather than to your workplace or residence.
8. ShipMonk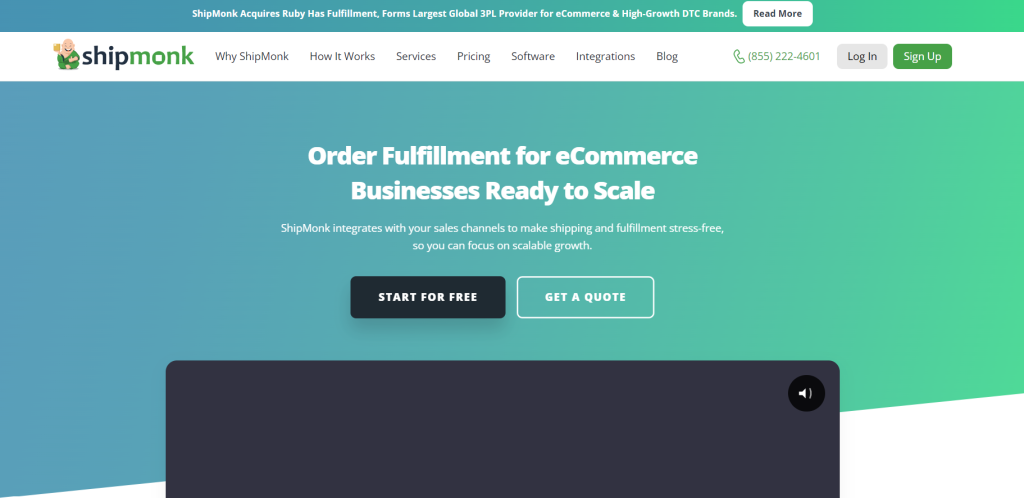 One of the best 3PL firms to think about is ShipMonk since it provides comprehensive order fulfillment and shipment scalability solution for eCommerce businesses of all sizes. ShipMonk is fantastic because it offers top-notch software for managing your inventory, keeping track of where it goes, and picking the best storage options.
In addition, you may interface with various online marketplaces and sales channels to sell to different clients. ShipMonk is a valuable software and logistics operation that includes order management software, shipping software, inventory management software, warehouse management, and packaging providers (among other components).
Your products are inventoried, moved to the order queue, and shipped out as needed by this 4-in-1 cloud-based software.
Features that ShipMonk offers:
Integrations with third-party marketplaces, e-commerce software, and the most prominent e-commerce platforms directly.
There are custom packaging choices and specified packing rules for placing specific products in your shipments or including branding.
A conglomerate of necessary transporters, including FedEx, DHL, UPS, and USPS. For each customer, ShipMonk automatically determines the ideal shipment speed and price.
You have automated shipping email communication with tracking information to inform your consumers.
A multifunctional cloud-based application with powerful fulfillment control modules for order, warehouse, shipping, and inventory management.
All of the prominent carriers provide discounted shipping costs.
Direct contact with customers by phone, live chat, or email.
Seller-fulfilled Prime service and FBA prep services.
9. Fulfillment.com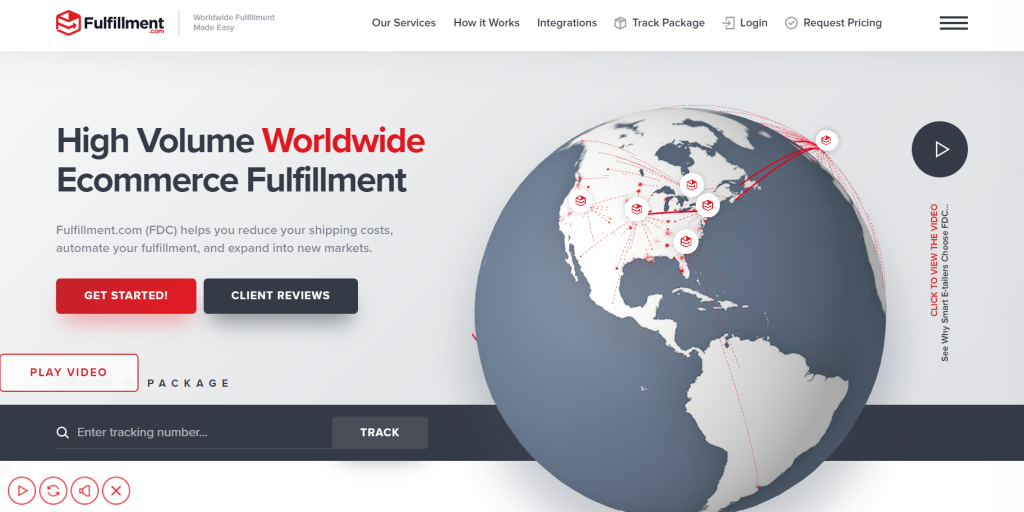 A global logistics network and assistance for high-volume merchants expanding into new markets are two features of Fulfillment.com. Due to its affordable prices and quick delivery, this is one of the best 3PL firms to select. For the majority of US consumers, Fulfillment.com offers a 2-day delivery window in addition to a range of options for exporting goods abroad.
Regardless of your company, its fulfillment network opens you to prospective customers across the US, Canada, the UK, Europe, and Australia. Fulfillment.com and its powerful fulfillment tools manage everything, from selection to packaging, tracking to returning.
Features that Fulfillment.com offers:
With the help of the Fulfillment.com warehouse network, purchases may be fulfilled and shipped to clients anywhere around the globe.
Proprietary software for warehouse choices, inventory control, and order administration.
Excellent customer support by phone, live chat, or email.
Integrations that happen quickly with the most widely used e-commerce sites, markets, and business resource planning programs.
A committed success manager that guides you through the software dashboard lesson connects your shopping cart and assists you with onboarding.
Use software and your phone to track inventory.
Address verification helps prevent fraud and missing items while ensuring timely delivery.
Packing that is safe to keep what is being sent to customers.
10. FedEx Logistics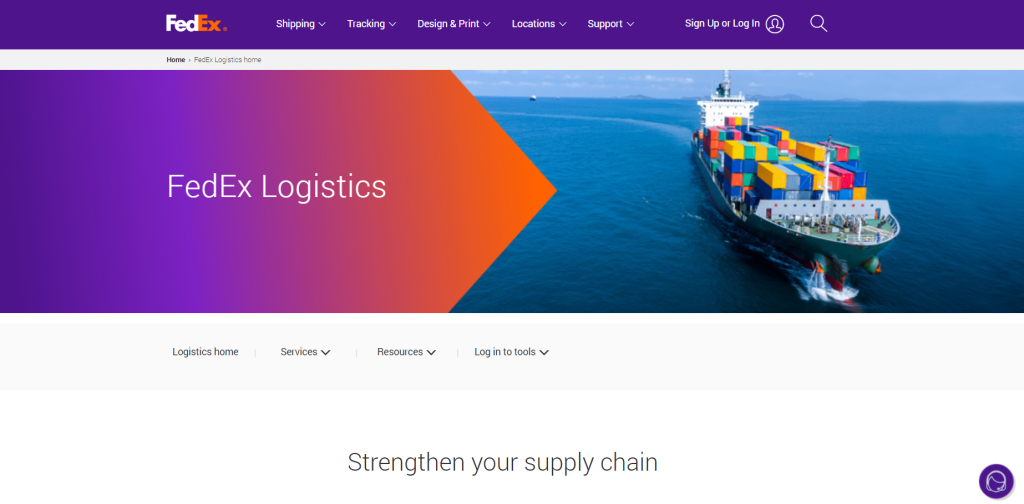 From our list of the best 3PL businesses, FedEx Logistics is an intriguing pick because it offers both advantages and some drawbacks. You only have access to FedEx as a carrier, to start. Although it's not always a negative thing, it might be helpful to at least check prices with shipping companies like USPS and UPS.
You will, however, get some of the most significant delivery reductions available if you stick solely with the FedEx Logistics program. Not to add that FedEx is renowned for its quick delivery times and its capability to deliver packages quickly anywhere in the world.
Features that FedEx Logistics offers:
Almost every continent has a vast network of fulfillment and delivery service facilities.
All packages provide options for customization, kitting, and packaging.
Return management is responsible for receiving items, examining them for issues, and restocking the shelves.
Interconnections between various e-commerce platforms and marketplaces for selling through multiple sales channels.
Additional reverse logistics capabilities for liquidation, returns, unsaleables, disposal, and recalls.
Automated shipment optimization to determine the fastest shipping rates and methods for each client.
A comprehensive fulfillment tool for handling orders, keeping an eye on inventories, and monitoring warehousing
a competent customer service team that is reachable via phone and email.
You are sending out order tracking information to all of your clients.
Benefits of working with 3PL Providers
1. Drive cost reductions
As a result of their specialization in logistics, third-party logistics companies have a more extensive network than the supply chain department of your business. As a result, they have unique connections inside the logistics industry, which gives them more negotiating power. They can also assist in providing customers with more significant volume discounts. All of these things can reduce overhead expenses.
2. Access knowledge and experience
It is challenging to foresee and accommodate internal expertise in all the skills and geographies necessary in today's complicated global market environment. Therefore, a 3PL service provider offers knowledge and understanding in a variety of areas, including economic rules, import and export laws, international compliance, and transport documents.
3. Prioritize your core competencies
By outsourcing logistics, your company will be able to concentrate on its core strengths instead of having to manage non-core yet essential operations. In addition, without using internal resources, your company may benefit from the logistical experience.
4. Obtain more adaptability and scale
Third-party logistics in supply chain management also gives businesses the adaptability and scalability to use supply and distribution resources in accordance with the demands of the moment.
5. Enable market expansion and business growth
Third-party logistics play an essential element in supply chain management since they let organizations penetrate areas where they don't yet have a strong presence.
Conclusion
The process is complex, whether you're working with a 3PL for the first time or already reducing your dependence on them. Ecommerce companies are unable to determine the fate of every one of their business associates. However, you have some influence over your research before choosing a 3PL.
---